Choose which package suits you best, if budget is low or your uncertain which to choose, start with the library package.



Here's how we make your teachers jobs EASIER!



Imagine a classroom where students are energized, focused, and eager to learn, instead of being drained and exhausted to the point where they are no longer themselves... they become 'little monsters.'

Building healthy screen habits not only benefits their well-being but also has a positive ripple effect on teaching and the overall quality of education your school can provide. When students are at their best, teaching becomes easier and the path to academic excellence blossoms.




Promotes healthy screen habits

Improve grades

Kids love it

Teachers & Parents swear by it
BONUS: Your HealthyScreenHabit Books also comes with the Teachers Educational Kit: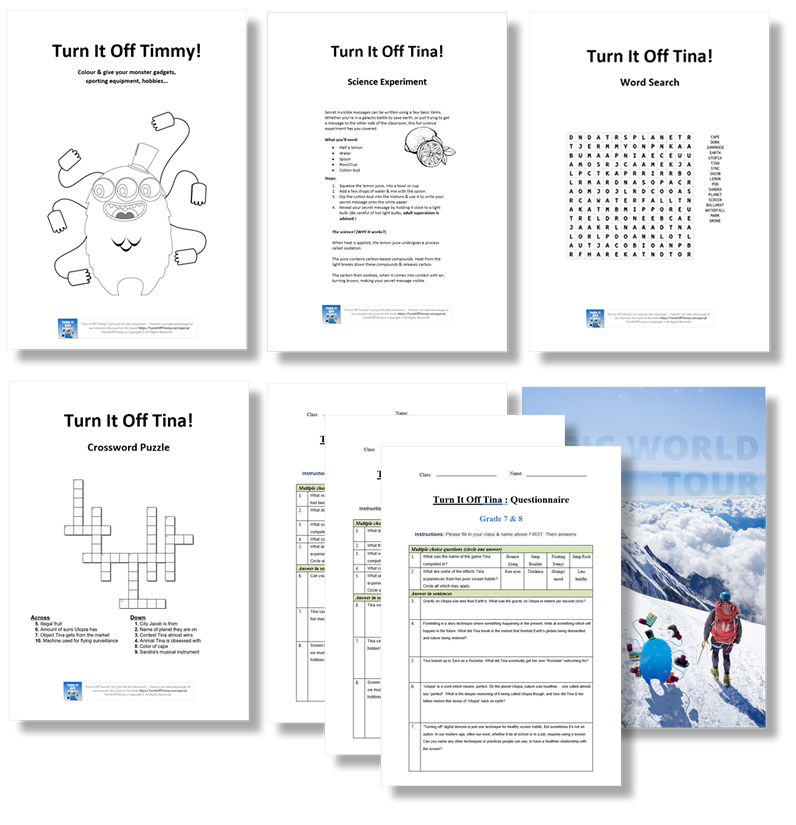 Join the never ending list of schools, promoting Healthy Screen Habits...